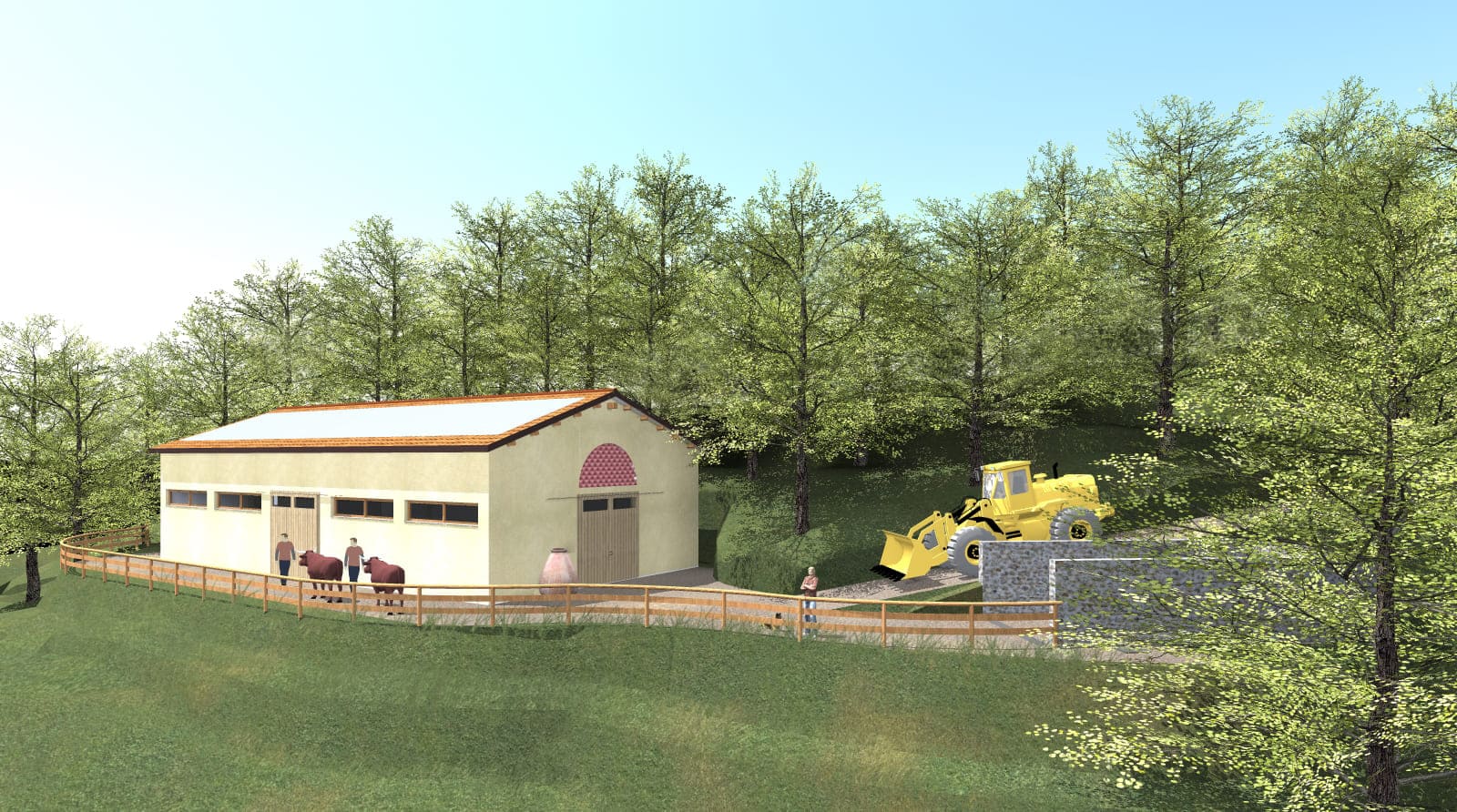 NEW LIVESTOCK BUILDING
LOCATION
---
Ne (GE)
TASKS

---
Topographical Survey, Design, 3D Model and Rendering, Works Direction

STATUS
---
In Progress

CUSTOMER
---
Private (Farming Company)
DESCRIPTION
---
Taking advantage of the possibilities offered by the local P.S.A. (Business Development Plan), it was decided to construct a simple building with a surface area of approximately 200 square meters. The plan is rectangular, with a double-pitched roof supported by a system of Palladian wooden trusses. This solution made it possible to maintain a single internal environment, totally customisable, without partitions or other fixed elements that could have hindered the manoeuvring of company's vehicles and the the various activities.
The project also involved the design of an external collection tank for zootechnical wastewater and a new stretch of road to connect the new building to the existing public road system.
In this case, an accurate Topographical Survey integrated with virtual 3D Modelling techniques allowed a precise calculation of the changes to be made to the terrain both in the design phase of the building and its appurtenances, and in the design phase of the internal road section.